Well Rehabilitation Treatments
Many of the issues associated with declining production in water wells are related to Biofouling. The Boresaver range of treatments have been developed to combat physical blocking of the slotted section of the well and deal with the problem at the point of extraction, dissolving calcium scale and removing Iron Related, Sulphide and Manganese Bacterial colonies.
The treatments have DWI and Reg. 31 approval and are safe to use, biodegradable and very effective.

Well Rehabilitation Rig
We have a purpose designed rig to enhance the cleaning ability of the Boresaver range of treatments, giving a more effective clean and prolonging the interval between major cleans for a well.
Our equipment gives us the ability to surge, brush and swab to not only clean the slots in the well screen but extend the treatment into the gravel and formation behind it.
Yields are improved, pump life is prolonged and the well is returned to original capacity.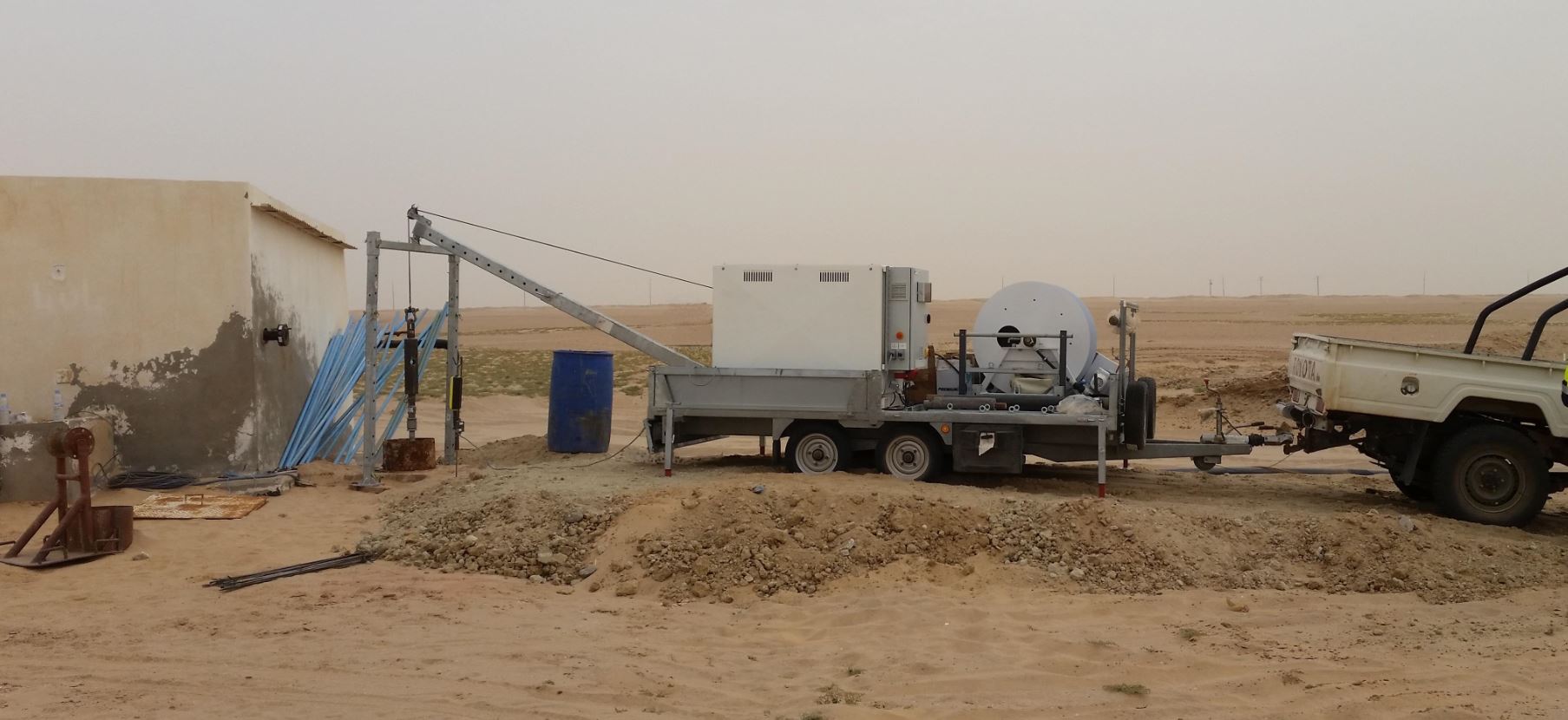 Desilting
Wells fill up with silt over time, blocking slots and reducing the available surface area for water extraction and therefore require desilting.
We carry out desilting and cleaning processes to recover lost well depth and extraction capacity.
An air lift is a useful method of clearing a well following a clean and recovering lost well depth. We recently removed 9m of silt from a well on a golf course irrigation borehole to give improved flow and capacity from the well.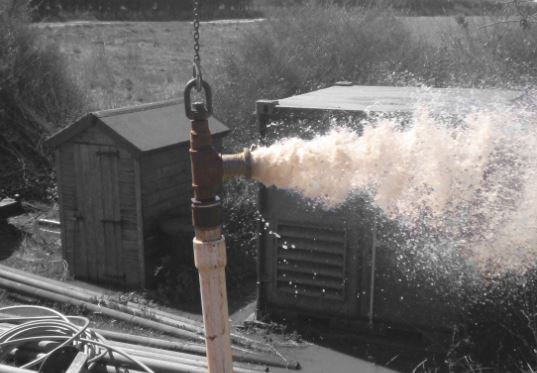 Well Repairs
A CCTV survey often highlights damage within a well and a repair to the existing installation is often more cost effective that a re-drill.
Case Study
A client approached us with concerns that their process water appeared contaminated with higher than usual levels of fines. The survey revealed a hole in the pump riser that had jetted a hole in the steel casing allowing groundwater to enter the well contaminating the process water with silt and fines. We carried out a fiberglass repair patch to the inside of the steel casing, sealing the well from further ingress.